Battle@Altitude 2019
Denver, CO - January 26-27, 2019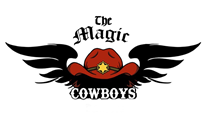 Magic Cowboys Schedule
#
Time/Pool
Teams
Score
2

Sat 26th

08:30 AM

Magic Cowboys

14

Pool: 2

Pod: G2

GMU

0
7

Sat 26th

10:06 AM

Young Legends

1

Pool: 1

Pod: G2

Magic Cowboys

7
16

Sat 26th

12:14 PM

Rocky Mountain Oysters

0

Pool: 2

Pod: G2

Magic Cowboys

12
23

Sat 26th

02:37 PM

KB's Entourage

4

Pool: 1

Pod: G2

Magic Cowboys

5
34

Sat 26th

05:17 PM

Magic Cowboys

1

Pool: 2

Pod: G2

Rumblefish

8
40

Sat 26th

06:53 PM

D.C.

4

Pool: 2

Pod: G2

Magic Cowboys

3
45

Sun 27th

09:02 AM

Magic Cowboys

1

Pool: 1

Crossover

SF Juniors & Friends

10
55

Sun 27th

12:34 PM

Magic Cowboys

8

Pool: 2

B semis

KB's Entourage

2
63

Sun 27th

02:58 PM

Rumblefish

0

Pool: 2

B 1st/2nd

Magic Cowboys

7
NOTICE
Team schedule view only shows confirmed games!
Games for later pods or brackets that haven't been decided will not show here until teams are assigned.
Check back regularly to confirm future games.
Group 2
Points - Primary ranking metric. Points earned from round-robin game play for standing. Teams earn three points for each win, and one point for a tie. Record - Record in games played for points in standing. Wins-Losses-Ties. GA - Goals allowed in games played for standings, used as tie breaker. GP - Games played for standings. Overall - Total tournament record including non-standings games and brackets. Wins-Losses-Ties.
Standings are update as games are updated and includes all tie breakers. For more information on how standings are calculated and tie-breakers please see the FAQ
Placings
A Division
| Place | Team |
| --- | --- |
B Division
| Place | Team |
| --- | --- |