International Cup 3x3 2022
Medellín, Colombia - December 08-12, 2022
Men Group 1 Schedule
#
Time/Pool
Teams
Score
7

Thur 8th

11:45 AM

Mother Hockers de Cardumen

3

Pool: 1

Pod: M1

Goodfellas

7
8

Thur 8th

11:45 AM

Cardumen de Sphyrna Mokarran

11

Pool: 2

Pod: M1

Saoco

0
9

Thur 8th

12:10 PM

Los Chiguiros

14

Pool: 1

Pod: M1

Los Patos

0
10

Thur 8th

12:10 PM

Caleños Vé!

3

Pool: 2

Pod: M1

Kapa-Kahuana

6
21

Thur 8th

03:30 PM

Kapa-Kahuana

10

Pool: 1

Pod: M1

Goodfellas

1
22

Thur 8th

03:30 PM

Cardumen de Sphyrna Mokarran

8

Pool: 2

Pod: M1

Los del Charco

1
23

Thur 8th

03:55 PM

Los Chiguiros

7

Pool: 1

Pod: M1

Saoco

2
24

Thur 8th

03:55 PM

Caleños Vé!

11

Pool: 2

Pod: M1

Los Patos

0
35

Thur 8th

06:25 PM

Kapa-Kahuana

11

Pool: 1

Pod: M1

Mother Hockers de Cardumen

1
36

Thur 8th

06:25 PM

Los Patos

1

Pool: 2

Pod: M1

Goodfellas

10
37

Thur 8th

06:50 PM

Los Chiguiros

9

Pool: 1

Pod: M1

Los del Charco

1
38

Thur 8th

06:50 PM

Caleños Vé!

7

Pool: 2

Pod: M1

Saoco

3
49

Fri 9th

09:50 AM

Los Patos

2

Pool: 1

Pod: M1

Mother Hockers de Cardumen

10
50

Fri 9th

09:50 AM

Saoco

5

Pool: 2

Pod: M1

Goodfellas

5
51

Fri 9th

10:15 AM

Los Chiguiros

1

Pool: 1

Pod: M1

Cardumen de Sphyrna Mokarran

6
52

Fri 9th

10:15 AM

Caleños Vé!

6

Pool: 2

Pod: M1

Los del Charco

2
63

Fri 9th

01:35 PM

Los Patos

1

Pool: 1

Pod: M1

Kapa-Kahuana

17
64

Fri 9th

01:35 PM

Saoco

2

Pool: 2

Pod: M1

Mother Hockers de Cardumen

2
65

Fri 9th

02:00 PM

Los del Charco

5

Pool: 1

Pod: M1

Goodfellas

4
66

Fri 9th

02:00 PM

Caleños Vé!

0

Pool: 2

Pod: M1

Cardumen de Sphyrna Mokarran

8
77

Fri 9th

04:30 PM

Saoco

1

Pool: 1

Pod: M1

Kapa-Kahuana

9
78

Fri 9th

04:30 PM

Los del Charco

2

Pool: 2

Pod: M1

Mother Hockers de Cardumen

2
79

Fri 9th

04:55 PM

Cardumen de Sphyrna Mokarran

9

Pool: 1

Pod: M1

Goodfellas

0
80

Fri 9th

04:55 PM

Caleños Vé!

2

Pool: 2

Pod: M1

Los Chiguiros

5
91

Sat 10th

09:00 AM

Saoco

7

Pool: 1

Pod: M1

Los Patos

0
92

Sat 10th

09:00 AM

Los del Charco

1

Pool: 2

Pod: M1

Kapa-Kahuana

5
93

Sat 10th

09:25 AM

Cardumen de Sphyrna Mokarran

12

Pool: 1

Pod: M1

Mother Hockers de Cardumen

0
94

Sat 10th

09:25 AM

Los Chiguiros

5

Pool: 2

Pod: M1

Goodfellas

2
105

Sat 10th

11:55 AM

Los del Charco

6

Pool: 1

Pod: M1

Los Patos

0
106

Sat 10th

11:55 AM

Cardumen de Sphyrna Mokarran

3

Pool: 2

Pod: M1

Kapa-Kahuana

2
107

Sat 10th

01:10 PM

Los Chiguiros

9

Pool: 1

Pod: M1

Mother Hockers de Cardumen

2
108

Sat 10th

01:10 PM

Caleños Vé!

8

Pool: 2

Pod: M1

Goodfellas

1
115

Sat 10th

02:50 PM

Los del Charco

4

Pool: 1

Pod: M1

Saoco

3
116

Sat 10th

02:50 PM

Cardumen de Sphyrna Mokarran

17

Pool: 2

Pod: M1

Los Patos

0
117

Sat 10th

03:15 PM

Los Chiguiros

3

Pool: 1

Pod: M1

Kapa-Kahuana

6
118

Sat 10th

03:15 PM

Caleños Vé!

6

Pool: 2

Pod: M1

Mother Hockers de Cardumen

0
Men Group 1
Points - Primary ranking metric. Points earned from round-robin game play for standing. Teams earn two points for each win, and one point for a tie. Record - Record in games played for points in standing. Wins-Losses-Ties. GA - Goals allowed in games played for standings, used as tie breaker. GP - Games played for standings. Overall - Total tournament record including non-standings games and brackets. Wins-Losses-Ties.
Standings are update as games are updated and includes all tie breakers. For more information on how standings are calculated and tie-breakers please see the FAQ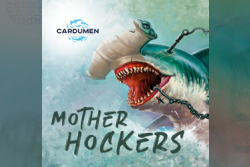 Mother Hockers de Cardumen
Men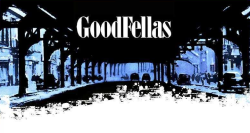 Goodfellas
Men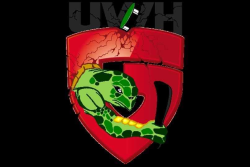 Saoco
Men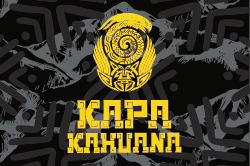 Kapa-Kahuana
Men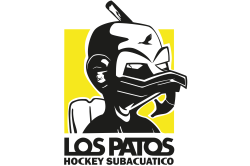 Los Patos
Men
Los Chiguiros
Men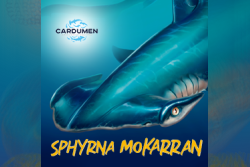 Cardumen de Sphyrna Mokarran
Men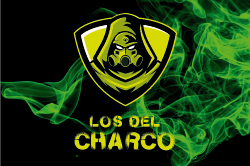 Los del Charco
Men

Caleños Vé!
Men
Placings
Men
| Place | Team |
| --- | --- |
Women
| Place | Team |
| --- | --- |